OUR FOCUS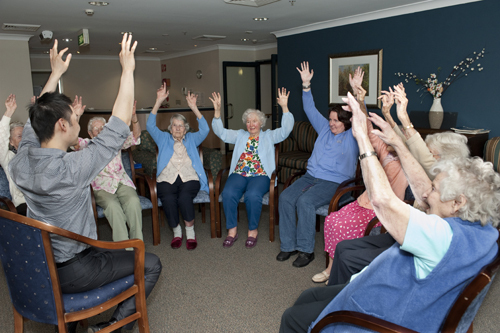 Our mission at SeniorCare PhysioWe endeavour to become a leading aged care physiotherapy provider by providing client-focused service of the highest quality.  We are committed to enriching the lives of the residents in aged care facilities by maintaining or improving their level of function, pain and ultimately their independence.
 
SENIORCARE PHYSIOTHERAPY FAMILY

SeniorCare Physiotherapy is a group of young, energetic professionals.  We treat our staffs like family.  We also treat our clients like family.  Underpinning our work approach, are our core values and philosophy.
 
OUR VALUES
Sacredness - We believe all people are created in the image and likeness of God.
Hospitality - We open our hearts to all persons without distinction. We celebrate the spirit that is created by coming together in gentleness, peace and joy.
Respect - We show regard and appreciation for the worth of our the seniors.  We treat each person as an individual with individual needs.  We honour their rights, dignity, differences, beliefs, customs, and heritage.
Love and Compassion - Love is patient, love is kind.  We aim to express these virtues through our compassionate care approach.
Trust - We endeavour to build trust and healthy work relationship with each facility by having open communication and consistently acting with integrity and honesty.

Our team will strive to bring together all aspects of our mission, values and our sense of purpose in our care delivery.