STAFF EDUCATION AND COMPETENCY ASSESSMENT
Staff Traning SeniorCare Physio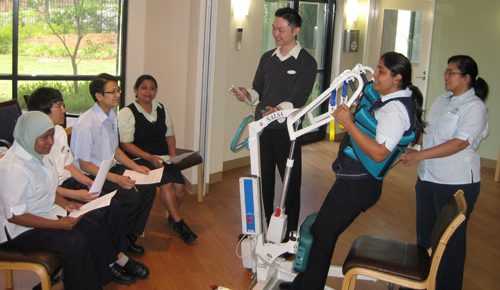 We have numerous staff education and manual handling competency assessments available for nursing staffs and non-nursing staffs.  We teach on disciplines such as:
Manual Handling for Nursing Staff
Manual Handling for Non-Nursing Staff
Manual Handling Competency Assessments
Mobility and Falls Prevention
Pain Management
Others (upon request)
We share the latest information to ensure compliance of care amongst staff.  Our sessions are theory and practical based, with many staff enjoying the interaction and hands-on experience.  Our education also contributes to the compliance in several key areas of the Aged Care Standards Accreditation Standards.

Contact us to schedule your next inservice.